These Inclusive Beauty Picks Were Designed With a Variety of Skin Tones and Hair Types in Mind
By Megan Mowery
If you're on the hunt for your perfect foundation or the best hair care products specifically formulated for natural hair, look no further than QVC. It's the go-to spot for beauty products created for every texture and shade. Be sure to use code HOLIDAY to receive $15 off your first purchase of $35 until December 20.
This content is funded by QVC and produced by our eCommerce content team on their behalf.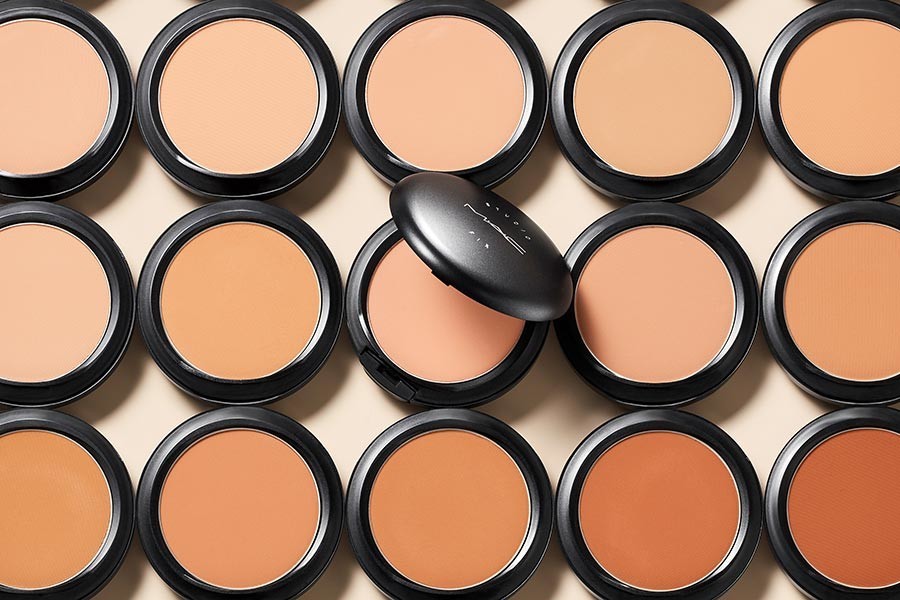 Prices and product availability are subject to change.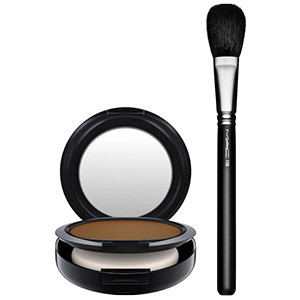 1
MAC Cosmetics Studio Fix Powder Plus Foundation With Powder Brush
When it comes to powder foundation, you'd be hard-pressed (no pun intended) to find a product with more shade options than MAC Studio Fix: It's available in 50 hues for nearly every skin tone. The velvety formula is breathable, and has a buildable finish so you can up the coverage as needed. This set also comes with a powder brush for smooth, streak-free application.
Shop now: $42; qvc.com
2
Maison 276 3-Step Clarify Hydrate and Restore Haircare Trio
Even heavily-processed, over-bleached hair can transform into soft, silky strands with this three-step system. It cleanses, moisturizes, and revives hair using jojoba, coconut, and sweet almond oils to hydrate locks while protecting their color. It works well for those transitioning from dyed to their natural silver or gray hue, too. Tip: If your hair is really dull, the brand recommends leaving on the Clarifying pre-shampoo for up to ten minutes.
Shop now: $32; qvc.com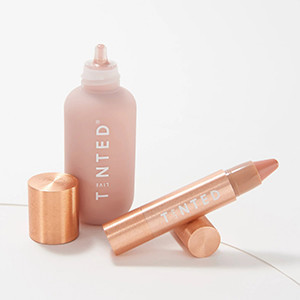 3
Live Tinted Correct and Glow Huestick and Hueglow Duo
This duo comes with a 4-in-1 color correcting stick to help hide hyperpigmentation and dark circles, and an illuminator that can be worn under your makeup for a subtle glow — or anywhere on your body that needs some shine. The products also contain skin-loving ingredients like hydrating squalene, hyaluronic acid, and sunflower seed oil, so your complexion will glow from the inside out.
Shop now: $42; qvc.com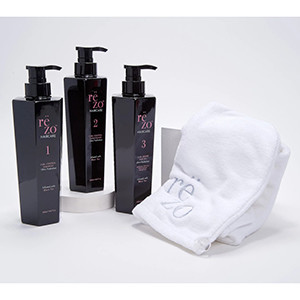 4
Rezo 3-Piece Curl Control and Define Set with Gel
This three-piece set contains everything your curly hair needs to stay vibrant and healthy-looking. The shampoo, conditioner, and gel trio are formulated to hydrate and moisturize curls, so frizzy hair is a thing of the past. This set even comes with a towel, so you can dry your hair post-wash on a fabric that's soft on strands.
Shop now: $70; qvc.com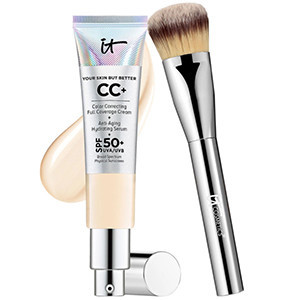 5
IT Cosmetics Full Coverage CC Cream with Brush
This clever product turns three steps of your routine into just one. Part anti-aging serum (with vitamins A, B, C, and E), part broad spectrum SPF-50 sunscreen, and part full-coverage foundation, this CC cream does it all while delivering a glowing, flawless finish. Customers say it's the best CC cream they've ever tried and that it delivers full yet natural-looking coverage. Choose between 12 shades and get an included foundation brush, too.
Shop now: $46; qvc.com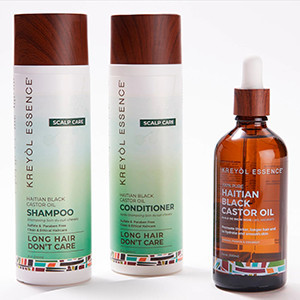 6
Kreyol Essence Haitian Black Castor Oil 3-Piece Kit
Long, healthy-looking hair starts at the roots, which is why this three-piece hair care kit is focused on caring for your scalp. Haitian black castor oil is the star ingredient of the shampoo, conditioner, and hair oil set, which also contains multiple oils, shea butter, Panthenol, and aloe vera.
Shop now: $51; qvc.com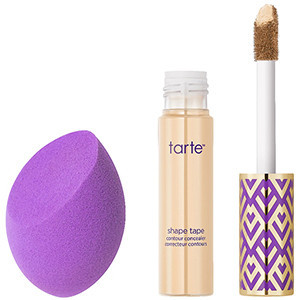 7
Tarte Shape Tape Concealer With Sponge
With 35 shades to choose from, Tarte's creamy, full-coverage Shape Tape concealer is an excellent choice for just about any skin tone. Its formula is hydrating and long-wearing, so it won't crack and crease after just a few hours of wear or settle into fine lines. The best part? When you buy it at QVC, you'll receive a blending sponge for easy application, too.
Shop now: $27; qvc.com